"No matter what era we are in, people will always walk between nostalgia and searching for the future."
Building a visual feast in top theaters
In order to create a great space, we have to stand in the perspective of the viewer, let them feel the emotion and value that the designer want to convey from various aspects such as lighting, material, color and space layout. Thus, Tell World united Vientiane Cinema to use creativity solid surface and curved lines to present flowing beauty. In the dynamics of the future atmosphere, we create a visual feast.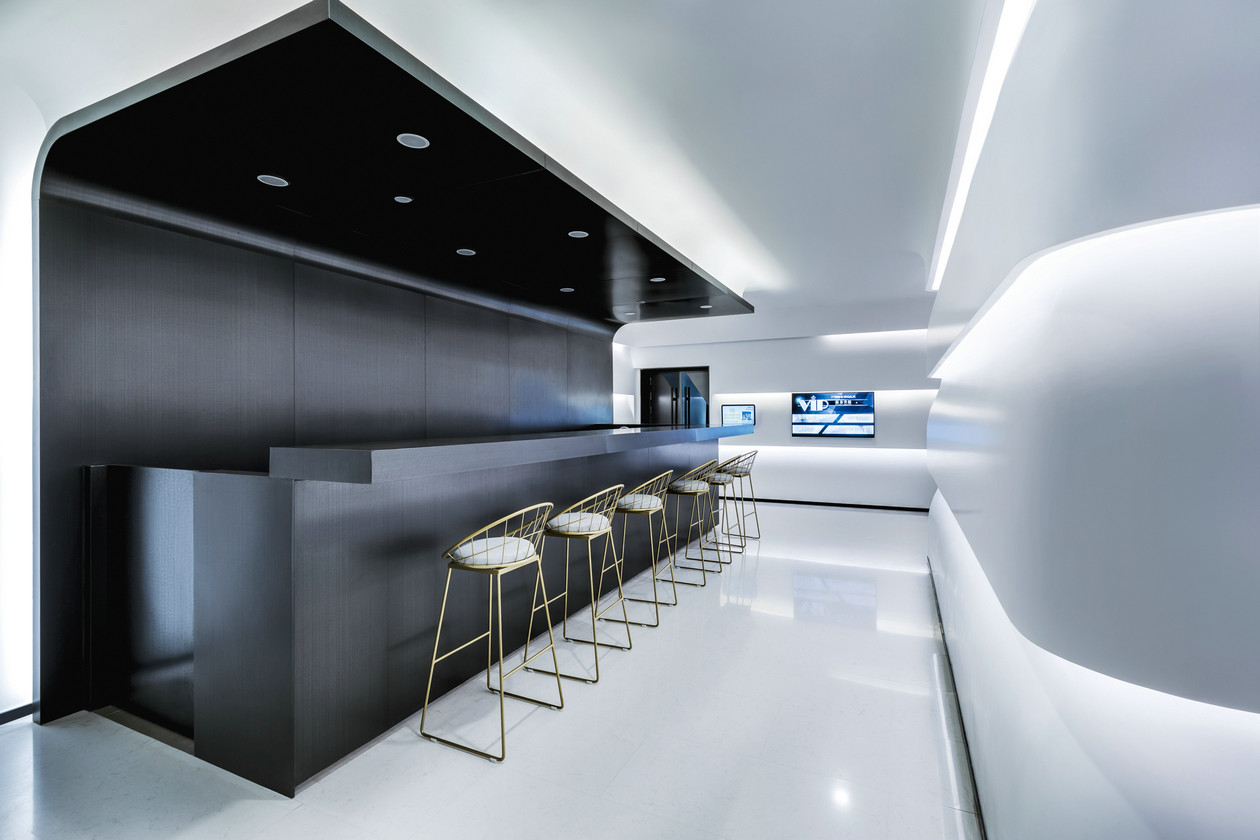 Reception area
With a liberalism under the order of black and white contrast, we use a large number of simple and smooth curve design to extend the dynamic and fashionable spatial tension.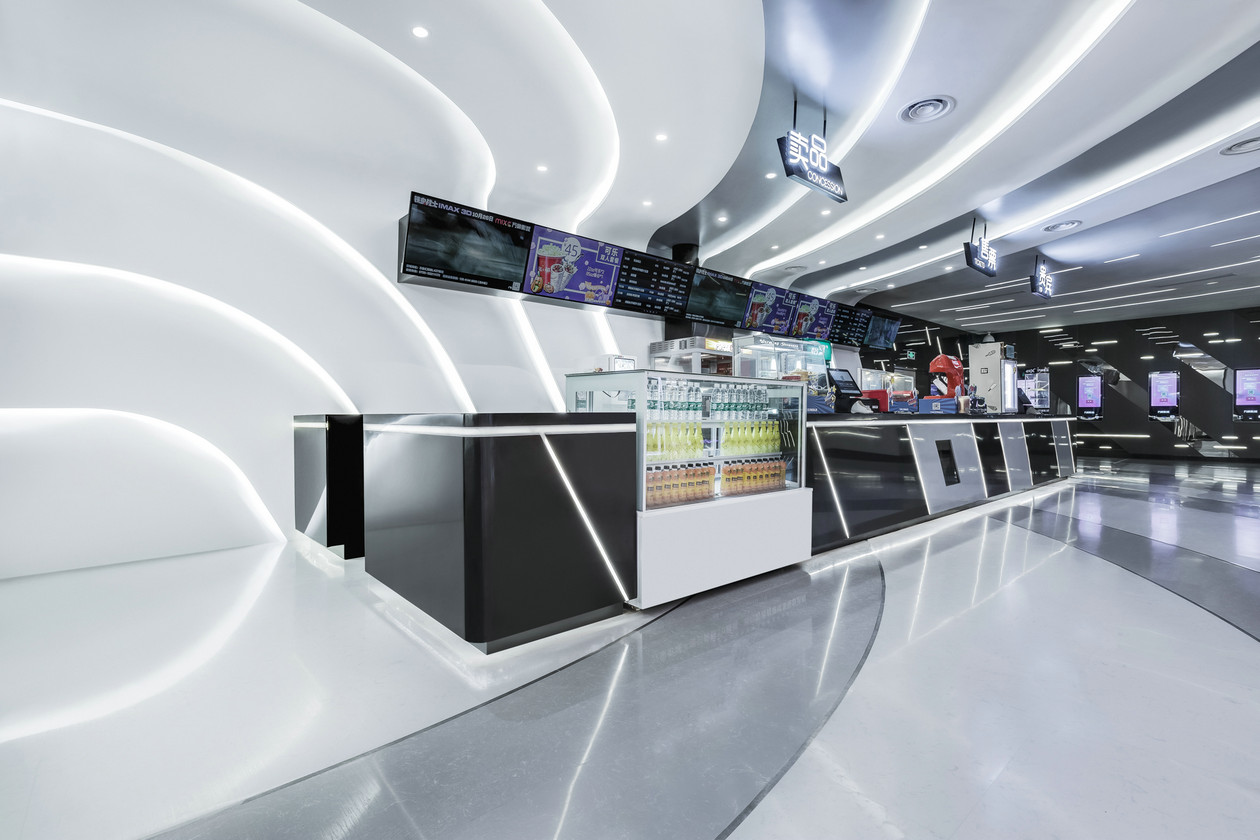 Time Shuttle Elevator
Thanks to the characteristic of flexibility and seamless jointing, designer can use 300 photofloods to decorate the pure white space, allowing images to bloom in it and these lights converge into an ambilight "time and space tunnel", which is visually full of futuristic science fiction.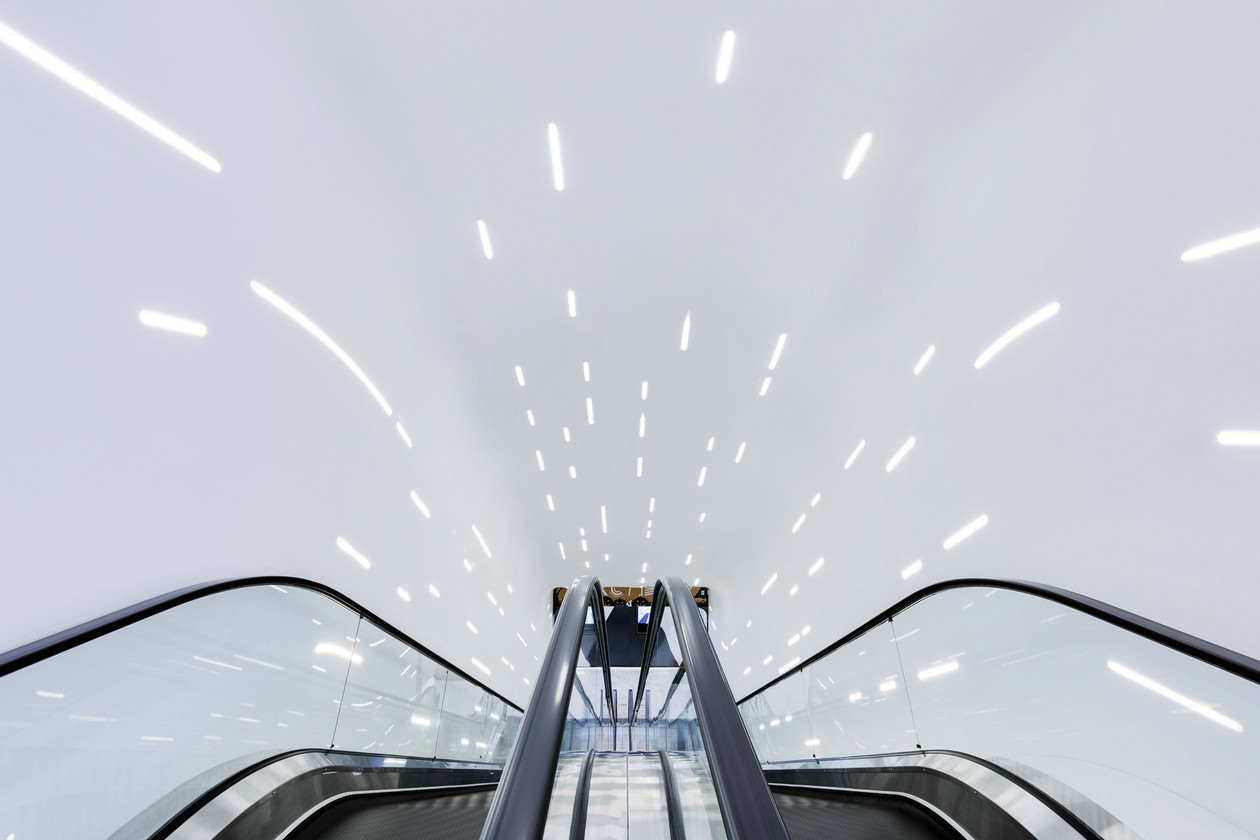 The aisle of cinema
The design of corridor is a minimalist art form with a vintage black calm and white futuristic technology. People travel happily in the soft light and solid geometry.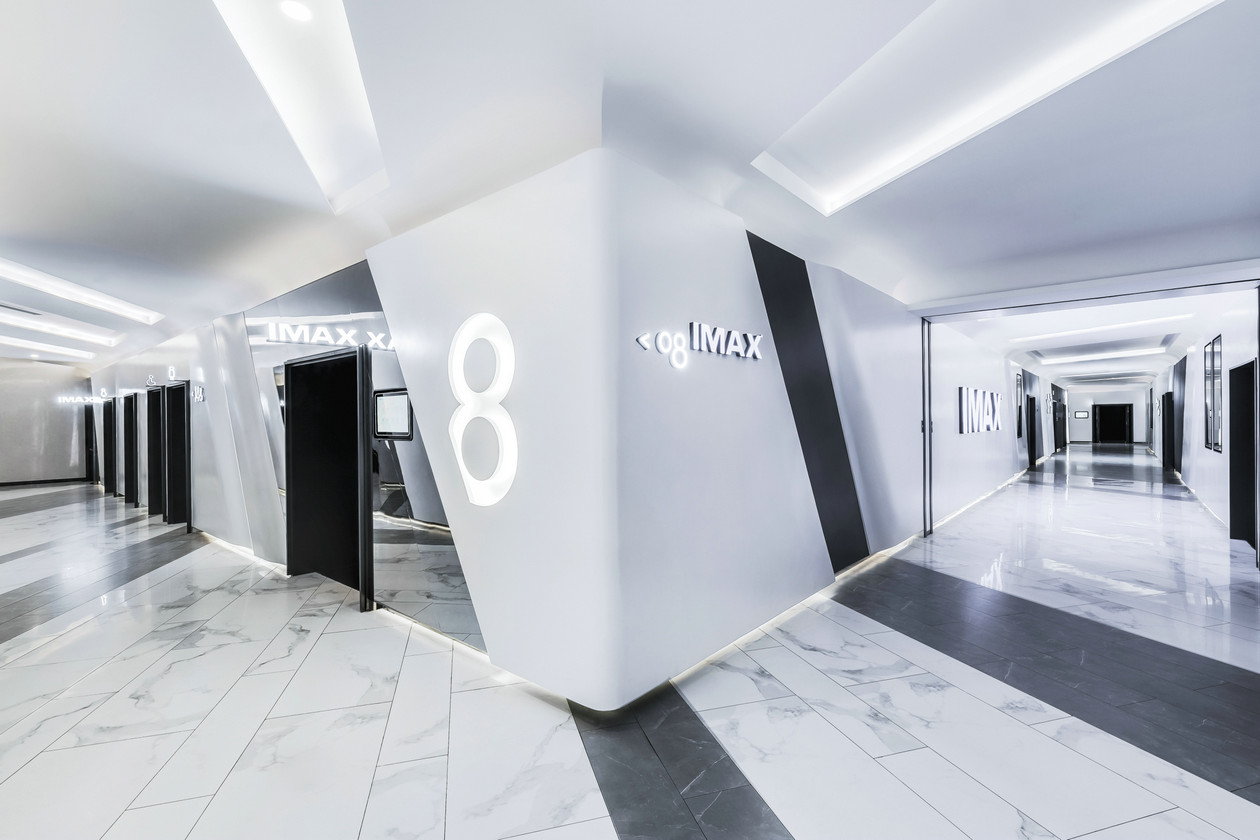 Imaginary and reality, classic and present are connected closely. They present a new atmosphere and flow in every consciousness, consist of many fresh elements by accident. We use solid surface in cinema's design to permit the space designer can think creativity like a film director.
---
Construction company:Shenzhen Tell World Solid Surface
Design firm: Oft Interiors(HK)
Designer: 邹卓明、张敬贵
Photographer: HDP Photography、王俊杰