The art field of the next generation
Museum is a time machine that connects past and future. We leaved the uniqueness of solemn, then allow history and modern technology to collide and let time erupt an unprecedented performance. This is the mission that Oman museum want to complete.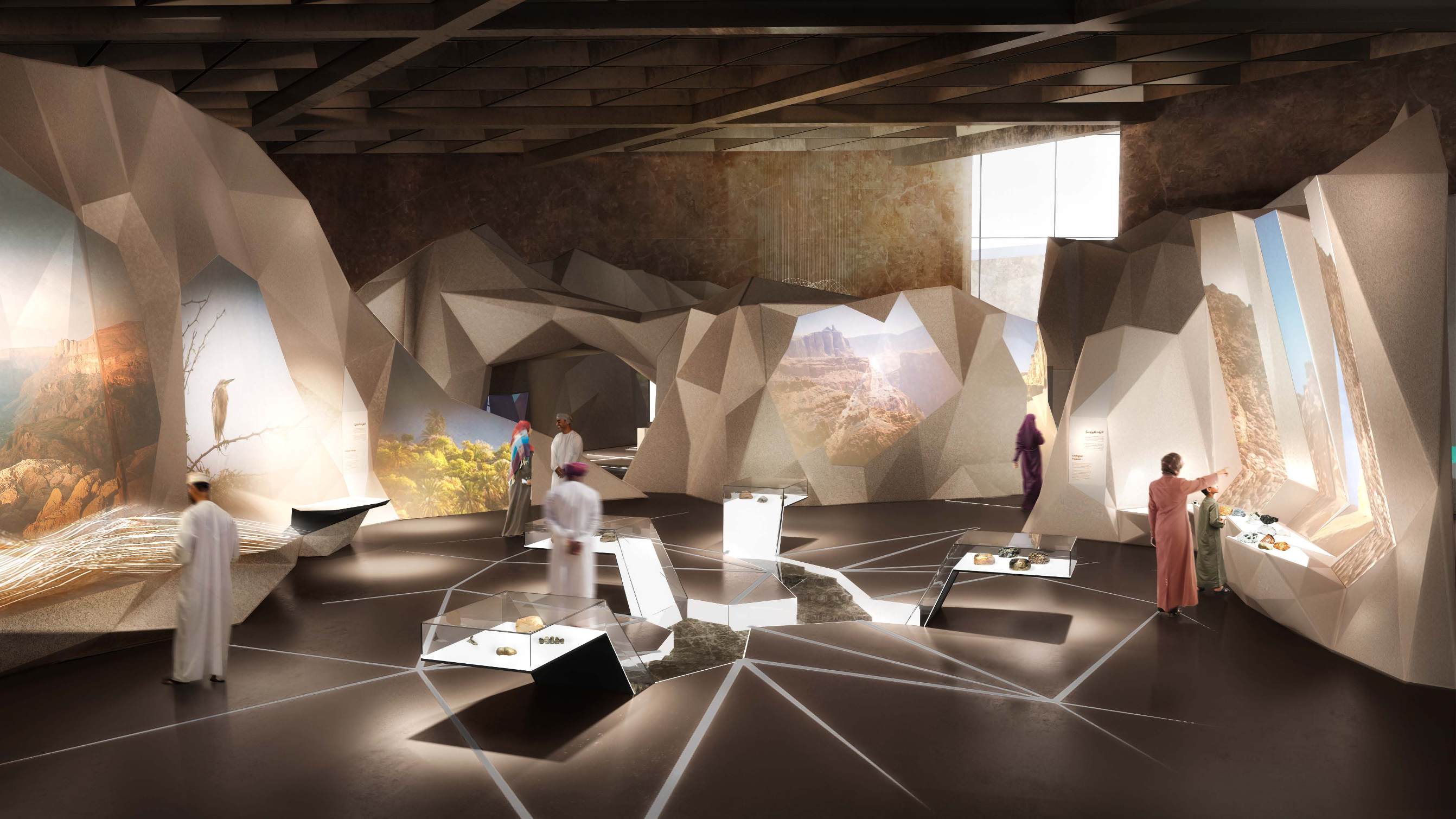 Needless to say, designer is full of pioneer experimental spirit. He viewed solid surface as a vial tool and transformed various designs which couldn't be come true in the past into true. Whether it is parametric diamond exhibition table or an irregular wavy wall, it helped him to interpret space's unlimited rhythm in geometric architecture and bring the history to a more free and open era in interactive multimedia device.